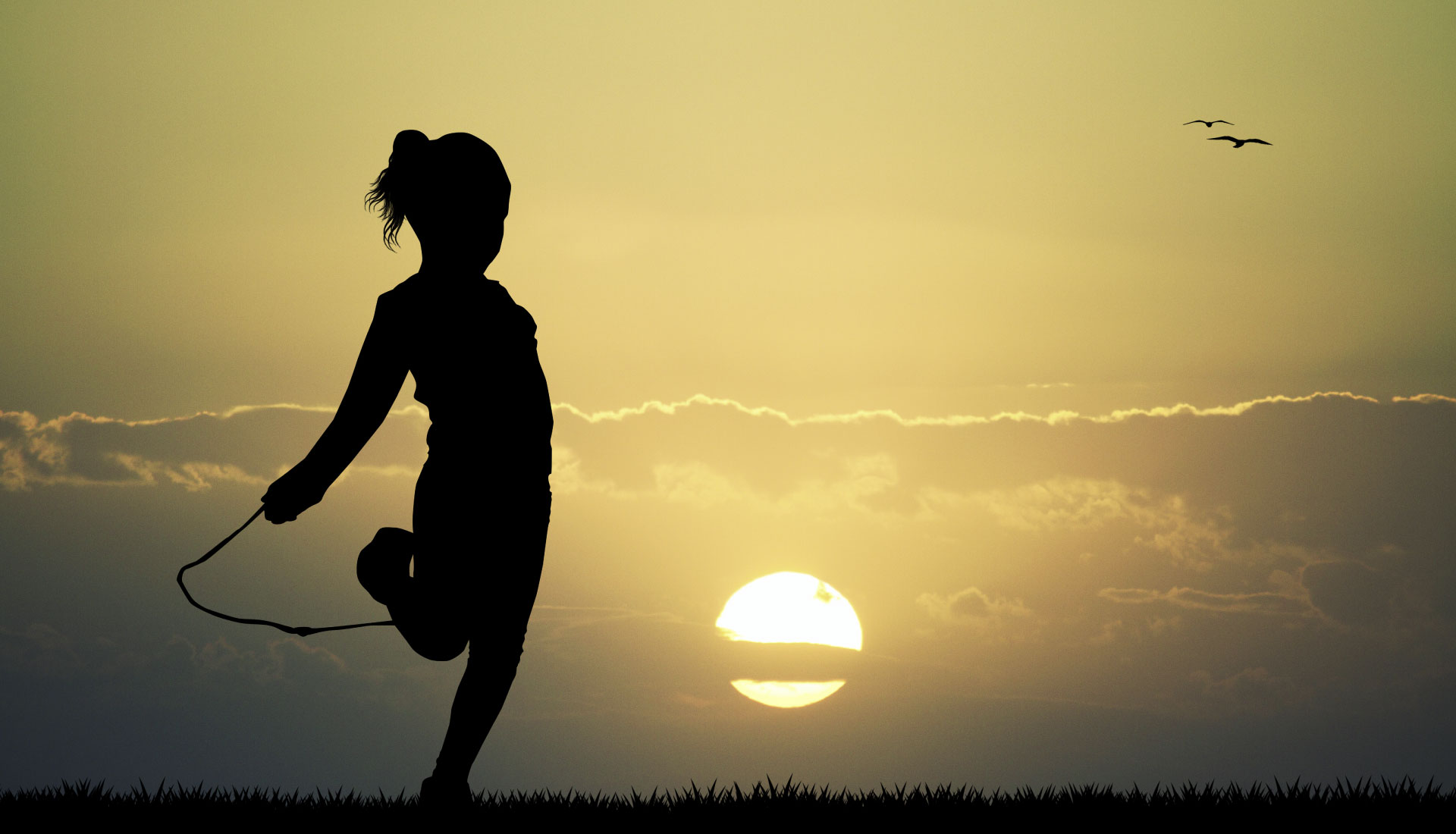 Jumping into the New Year
If you want to start a healthy journey into 2016, jumping rope is an excellent form of exercise that is fun, easy to do, and can be done from the comfort of your own home or work place!  Here are a few reasons why you might want to consider including jumping rope as a New Year's Resolution for 2016:
Jumping rope works your legs, abs, arms, and heart. It can help increase strength, agility, speed, timing and rhythm.
As a medium impact aerobic exercise, it increases bone density, but isn't as hard on your joints as running. It's both a fantastic cardio and strength training workout all in one.
You don't have to spend a ton of money on equipment, and it is easy to carry around. You can get jumping ropes in any fitness section of department stores, or in sports stores. You can also look at thrift stores, toy stores, or dollar stores.
It's a FUN way to stay active and a great way to get your kids, sibling or significant other to move too! You can make your whole family do it before dinner and even make it a friendly competition of who can jump the longest.
Looking to heat up the start of the New Year ? Try this Chicken and Barley Stew:
Ingredients
1 cup uncooked quick-cooking barley
3 (14-ounce) cans fat-free, less-sodium chicken broth
1 tablespoon olive oil
1 3/4 cups chopped onion
1 (10-ounce) package frozen mixed vegetables
1 cup chopped cooked chicken
1/4 teaspoon salt
1/4 teaspoon dried thyme
1/4 teaspoon black pepper
Preparation
Bring barley and broth to a boil in a large saucepan. Reduce heat, and simmer 5 minutes.
While barley cooks, heat oil in a large nonstick skillet over medium-high heat. Add onion; sauté 3 minutes. Add mixed vegetables; sauté 2 minutes. Add vegetable mixture, chicken, salt, thyme, and pepper to barley mixture; simmer 4 minutes.