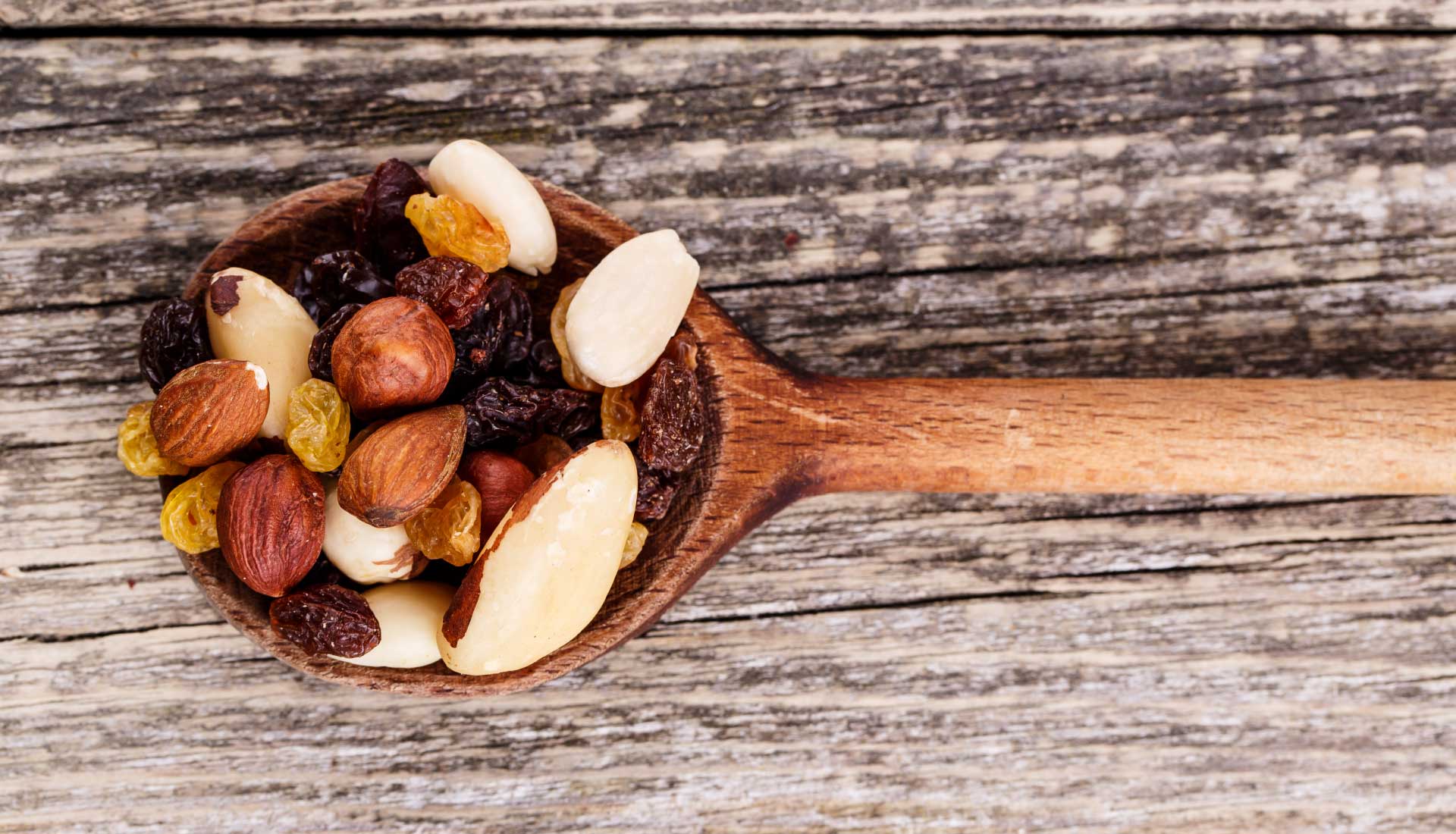 Feeling "Nutty"
Did you know…eating a handful of nuts everyday could help you live longer.
In a new study published in the International Journal of Epidemiology, men and women who ate a minimum of 10 grams of peanuts and/or tree nuts daily were found to be at lower risk for dying from major causes of death including
cancer
diabetes
and diseases that effect the brain, heart and the lungs.
BUT
Before you go overboard on the peanut butter and jellies, know that the study did not find the nutty spread to have the same effect as the nuts in their whole form (though peanut butter does offer some other health benefits, like adding nutritious fats, fiber and protein into your diet).
A Few Healthy Snacks to Keep at Work
Fresh fruit: You can't go wrong with fresh fruit at the office! Put your favorite sliced fruits and berries together in a beautiful salad for the office fridge, so you can scoop out the perfect portion to enjoy all week long.
Veggies: Bring a tub of baby carrots, celery sticks, or already steamed edamame to the office.
Cheese: Having some string cheese on hand is a good idea for the dairy-lovers out there.
Yogurt cup: A cup of yogurt is one of the easiest healthy breakfasts out there, and it's also an ideal snack.
Health News Corner
New Blood Test Could Detect Melanoma's Spread Earlier:
According to Health Daily News, A new blood test might improve doctors' ability to track the spread of advanced melanoma skin cancer, according to results of a small, preliminary study.
The test monitors blood levels of DNA fragments from dead cancer cells, and is more effective than the current test at tracking the severity and spread of advanced melanoma, the researchers said.
Check out the full story in the January issue of the journal Molecular Oncology!
Quick Easy 20 Minute Dinner
Ingredients
1/2 cup lower-sodium marinara sauce (such as Dell'Amore)
1 (8-ounce) thin pizza crust (such as Mama Mary's Thin & Crispy)
4 ounces fresh mozzarella cheese, thinly sliced
2 ounces very thinly sliced prosciutto, torn into 1/2-inch-wide strips
1 1/2 teaspoons canola oil
1 teaspoon fresh lemon juice
1/8 teaspoon kosher salt
1/8 teaspoon freshly ground black pepper
1 1/3 cups baby arugula
Preparation
Preheat oven to 450°.
Spread sauce over crust, leaving a 1/2-inch border; top evenly with mozzarella. Place pizza directly on middle oven rack. Bake at 450° for 10 minutes or until bottom of crust is browned and cheese melts. Remove pizza from oven; blot away any liquid from cheese using a paper towel. Top pizza with prosciutto.
Combine oil, juice, salt, and pepper in a medium bowl. Add arugula; toss well to coat. Arrange arugula mixture over pizza. Cut pizza into 8 slices.